Wear for a Week
Dec 29, 2021 by ShopGpower
METROPOLIS | Office Lady
There is a proud gesture never shake to the right
You have the wisdom of life laugh at the enemy on the cliff

Outfit 1: Playful Urban Beauty
Rose Pink is a simple and refined color, full of gorgeousness, from the gentle cherry pink to the gorgeous velvet pink to the noble rose pink, whether it is on the catwalk or in the wardrobe of fashionistas, it's always brilliant. And then, pink is the color of love, femininity and softness. Why not add an element of each in your overall office ensemble? Defy social constructs that have prevented you from incorporating a more playful color palette into your business attire. Show up in this elegant and posh outfit, then prove to them that you can be a professional in pink!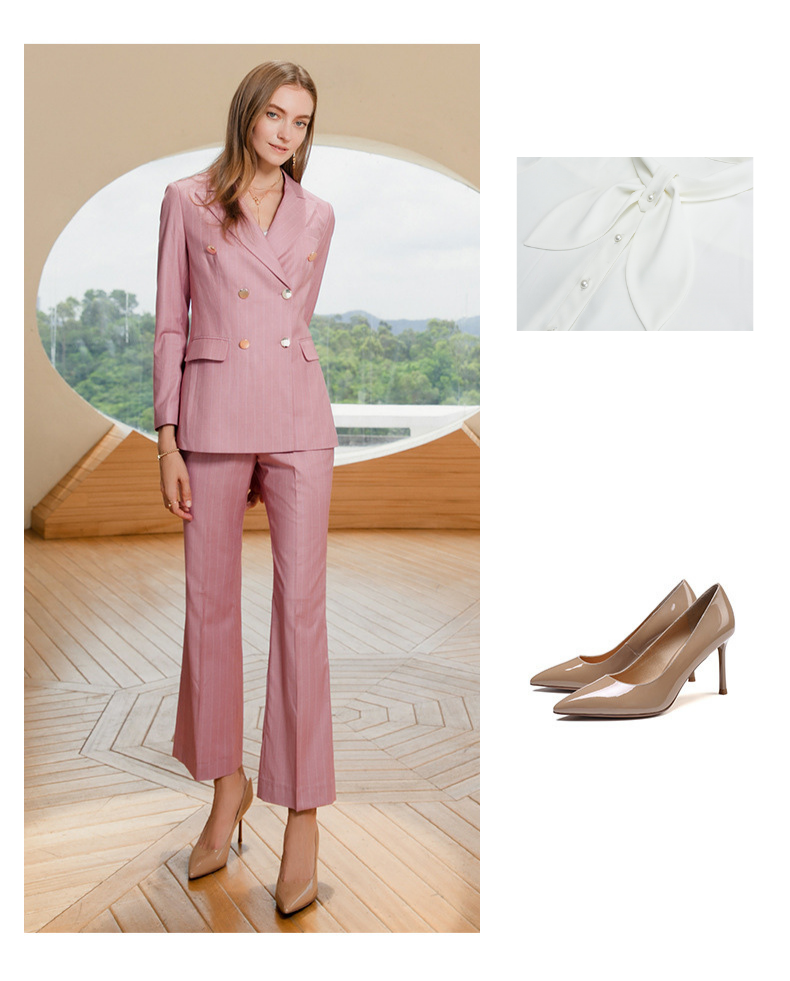 Shop The Look
1、Women Fashion Elegant Pink Suit with Pant Two-Piece Set
$79 - $199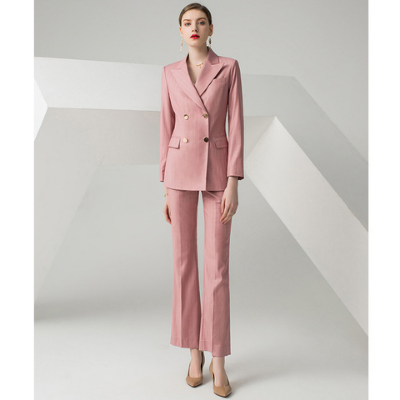 shop more color 👇
2、H-shaped White Bow Chiffon Blouse
$49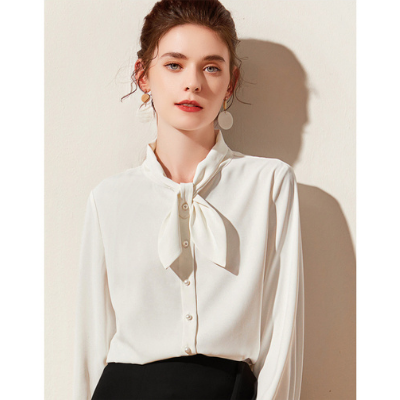 3、Pointed Toe Professional Commuter High Heels
$99.99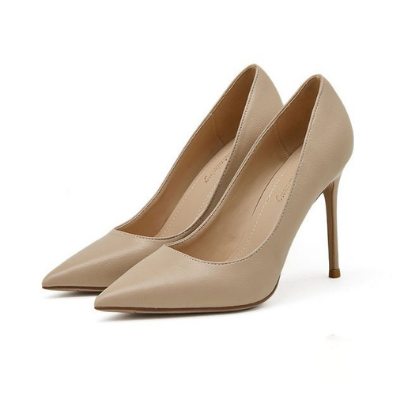 Outfit 2: Natural-Born Boss
Slim-fit khaki two-piece suit skirt makes your office look be effortlessly executive-chic, create a casual corporate look by wearing neutral colors like light khaki. Our temperament professional two-piece suit skirt with its unique design gives you confidence while you're under tense situations. It's matched with a black bow tie blouse inside, which makes you look full of temperament and approachable. Jazz up your overall look with the pearl ring and errings, which adds intricate designs into the mix, and finish it off with a pair of nude pumps. This is the beginning of a good day.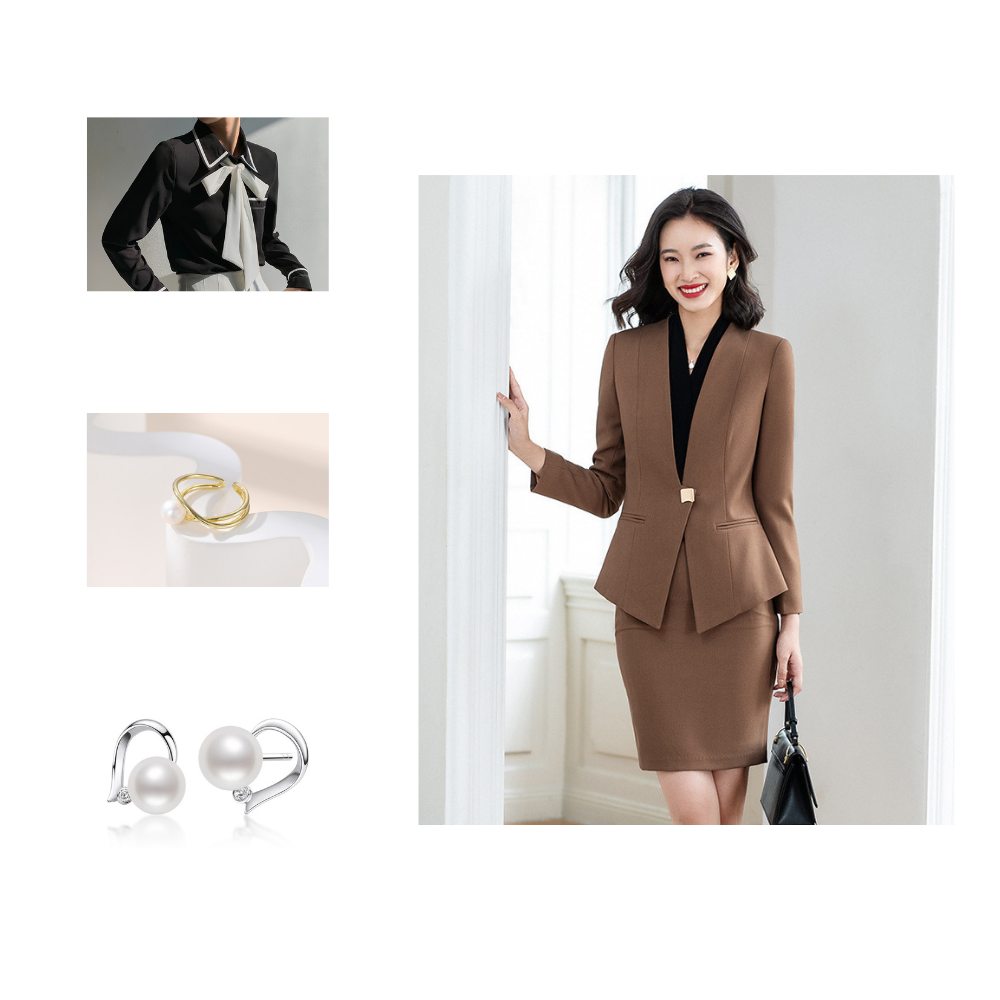 Shop The Look
1、Women Autumn and Winter Fashion Temperament Professional Two-piece Suit Skirt
$196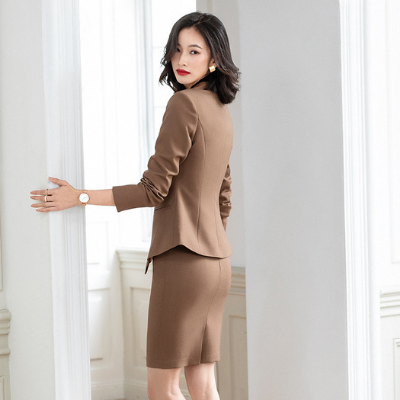 2、X-shaped Black and White Patchwork Shirt
$59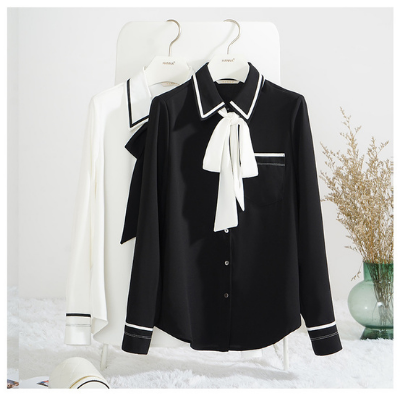 3、Line Cross Geometric Opening Silver Pearl Ring
$17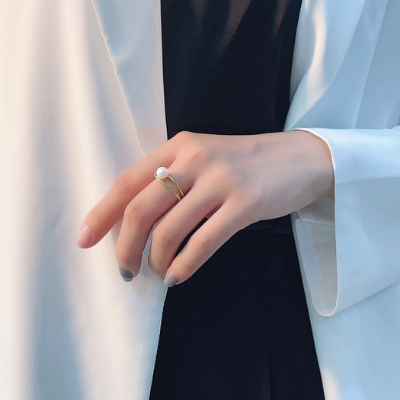 4、Drop-shaped Geometric Stud Freshwater Pearl Earrings
$47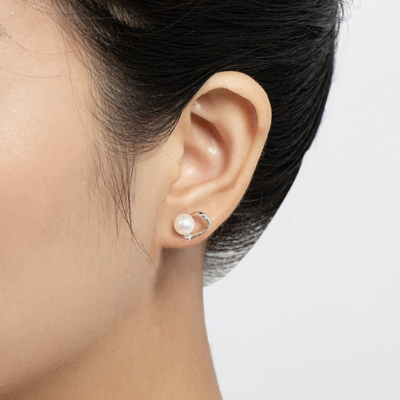 Outfit 3: Elegant Office Girl
Elegance never goes out of style, and beauty gives a sense of ritual.
Young temperament olive green umbrella skirt, feminine charm mixed with the beauty of a young girl. The A-shaped three-dimensional skirt is simple and powerful. The metal ring ties design on the waist makes the whole dress more fashionable. Once you put on this belt, you will fall in love with it that was not tied up while highlight the waist. he length under the knees can block thick legs, and the upper body is light and interesting.
The pure cotton white blouse has good breathability, and the feature of micro-elasticity is more comfortable to wear. It feels so smooth that even white clothes cannot be seen through. The small lapel with exquisite rounded corners is simple and durable. Paired with white high heels, pearl jewelry, and silk scarves of the same color, it's elegant and timeless.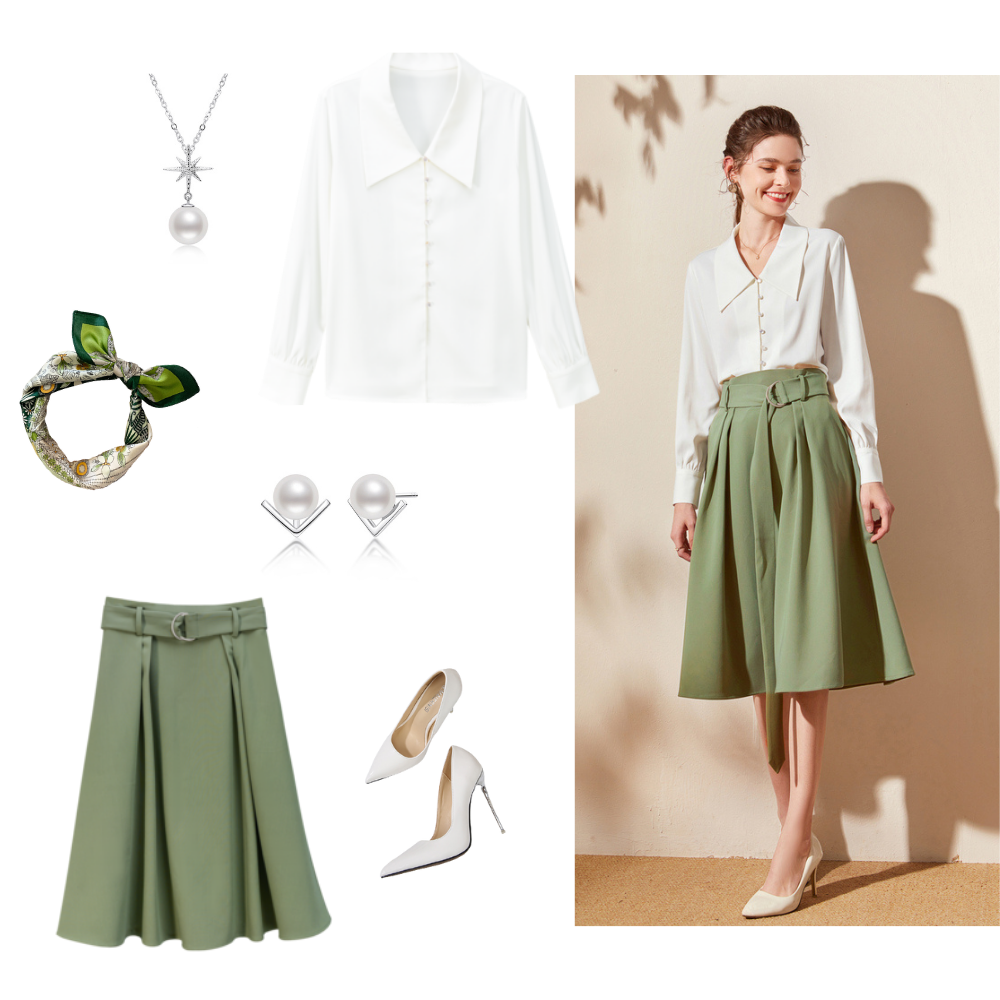 Shop The Look
1、A-line Green High Waist Umbrella-Skirt
$109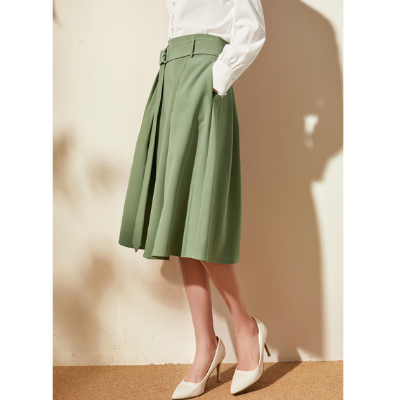 2、All-Match Timeless Elegant Intellectual White Shirt Blouse
$59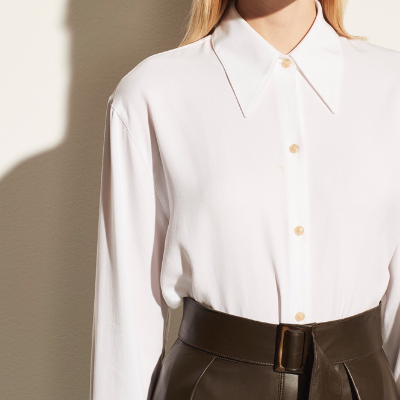 3、Plain Crepe Satin 53cm Floral Scarf
$19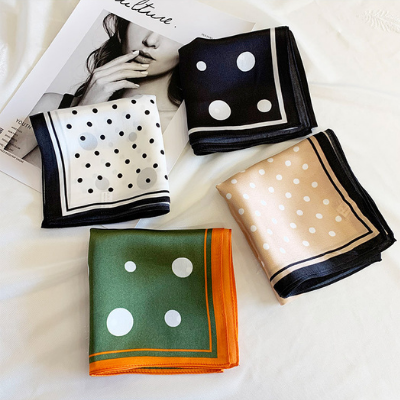 4、Freshwater Round Pearl INS Starfish Necklace
$59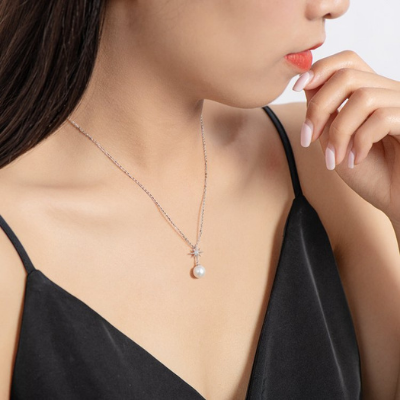 5、V-shaped Freshwater White Pearl Earrings
$55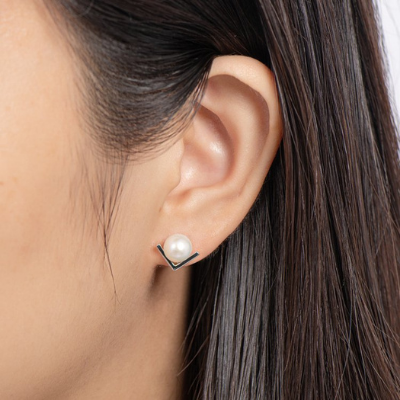 6、Pointed Toe Professional Commuter High Heels
$99.99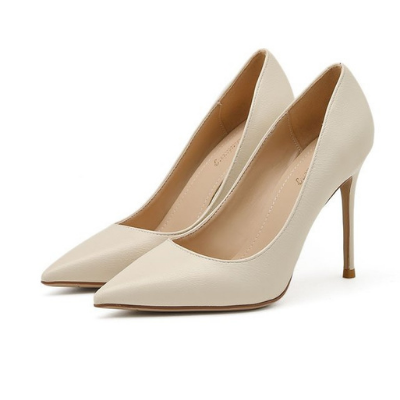 Outfit 4: Noble Sweetheart
For the sake of continuity, we're featuring another new tweed outfit that is beyond stylish and easy to wear. The Pure Color Tweed Temperament Tassel Two-piece Skirt Suit makes for a gorgeous workwear outfit, especially if paired with the apricot boots and simple accessories. To match with the beautiful embellished oversize pearl-like buttons, we've thrown in the ornament pearl earrings and ring for an impeccably polished and professional office outfit.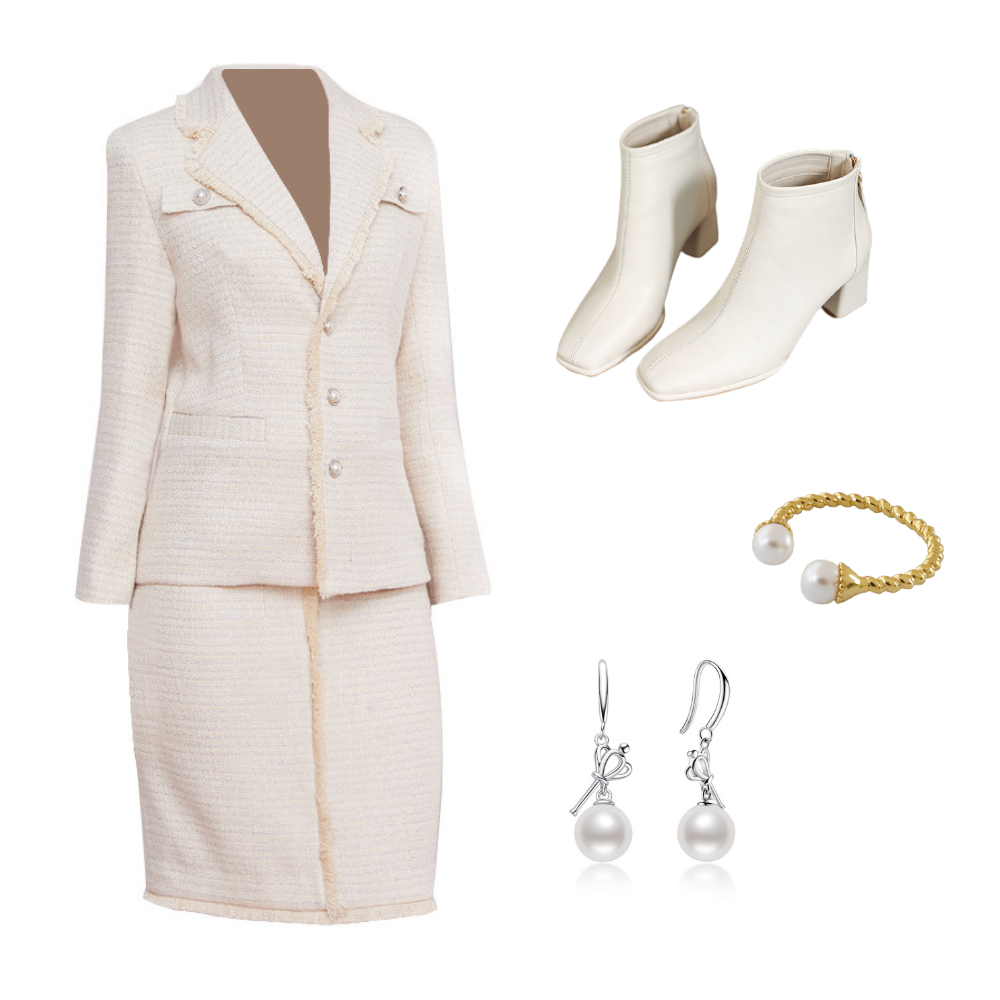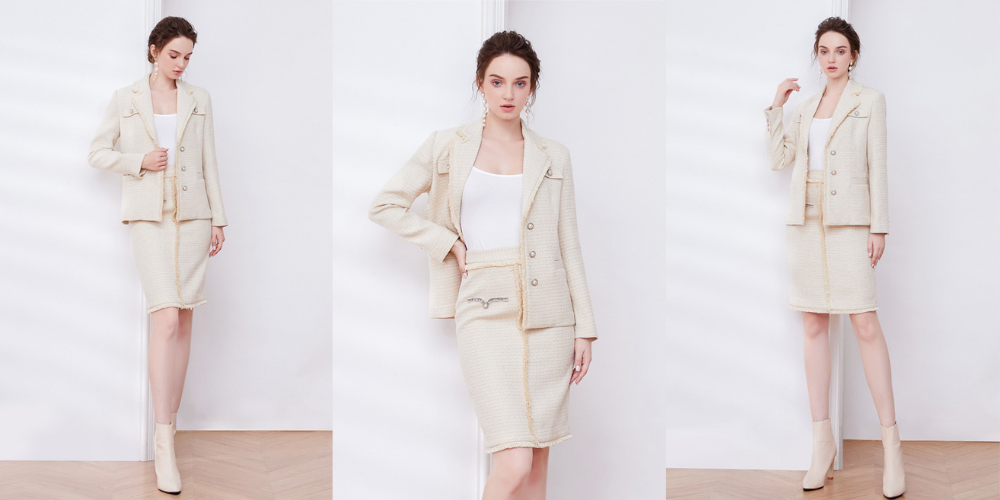 Shop The Look
1、Pure Color Tweed Temperament Tassel Two-piece Suit and Skirt
$184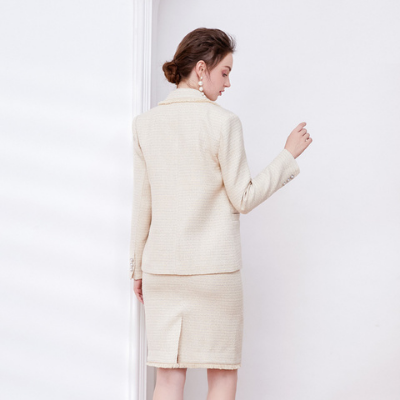 2、Tassel White Freshwater Pearl Earrings
$50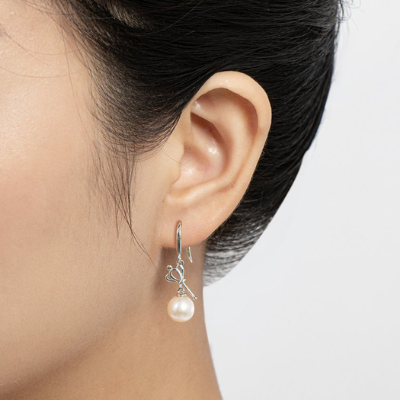 3、Minimalist Shell Bead Twisted Open Pearl Ring
$22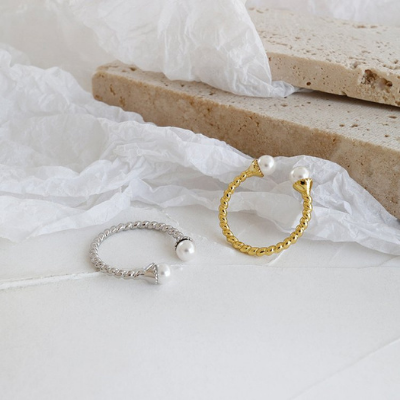 Outfit 5: Romantic Young Lady
Loose blazer with casual wide-leg pants, stay vigorous and comfortable all day long. The color of brown is not only full of personality, but also can create a low-key and steady temperament. The blazer is made of TR woven material with a strong sense of luster. The fabric is not easy to wrinkle and deform that makes you look more energetic. Whether it is hang out with friends or working in the office, it is very chic and suitable. The mellow luster pearl jewelry adds romantic feelings to the capable and talented atmosphere.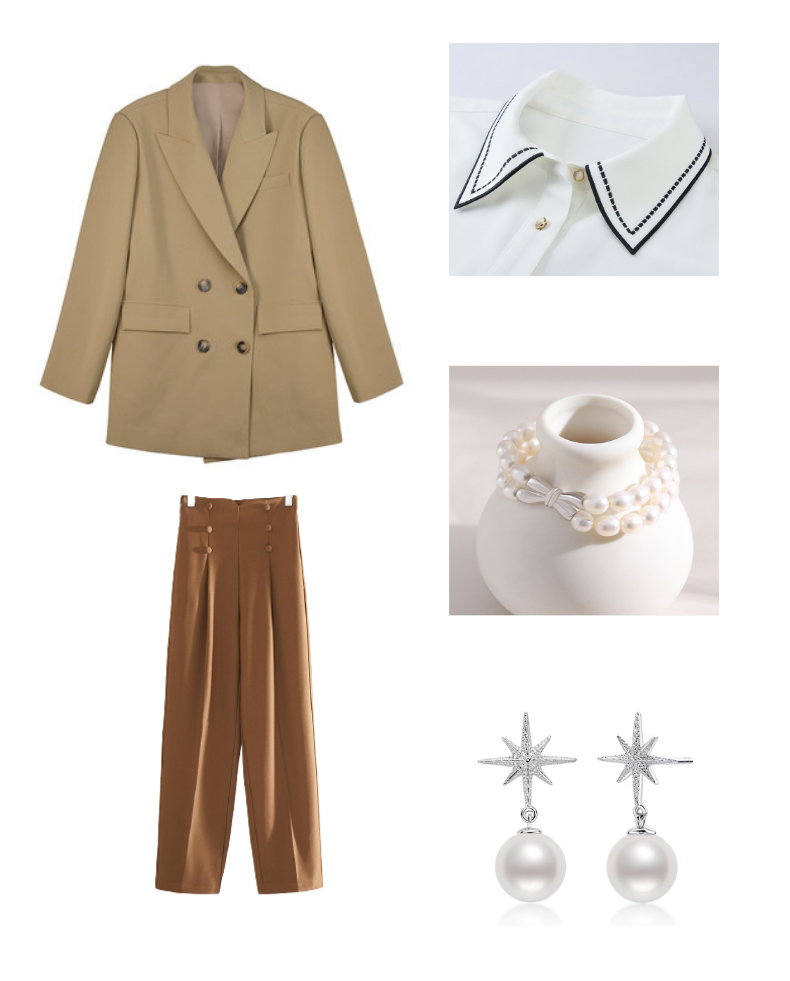 Shop The Look
1、H-shaped Camel Double Breasted Tailored Blazer
$149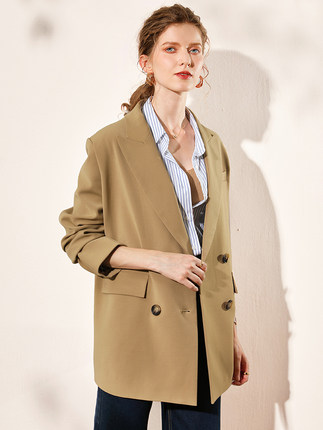 2、H-shaped White Chiffon Blouse
$49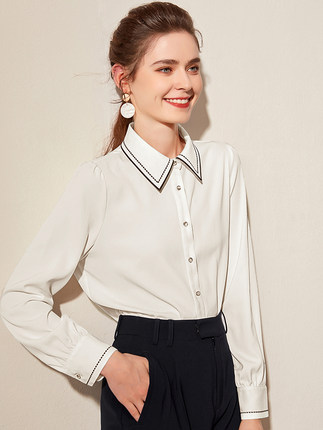 3、High Waist Wide Leg Casual Pant
$59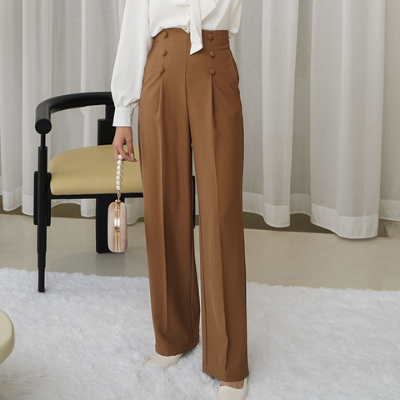 4、Natural Freshwater Pearl Starfish Earrings
$53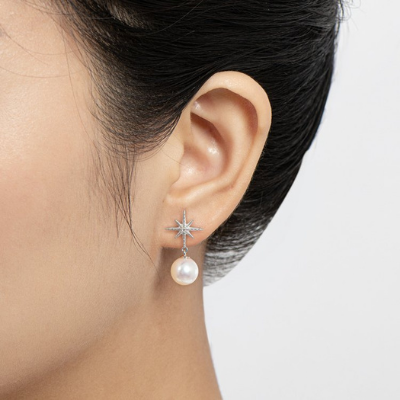 5、Bow Double Bracelet Girl Jewelry Pearl Bracelet
$49